There certainly comes a time when we look around our living space and we realize that it no longer has the lustre that we want it to. For example, you may have adopted a trend a few years ago and now it feels stale and outdated, or it has just become boring and lifeless. Regardless of the reason, most people want a style refresher at a certain point.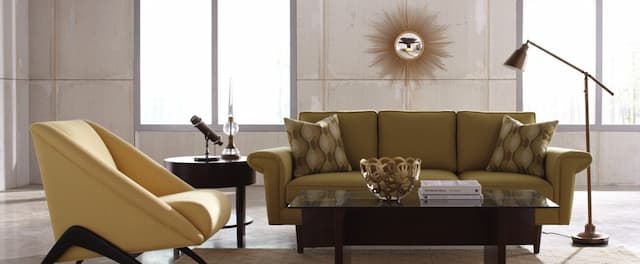 Source: Essential Home
There are many simple updates you can make to your living space to completely transform its look without having to invest in expensive furniture. Here are a few interesting ideas.
Set the Mood with Floor Lighting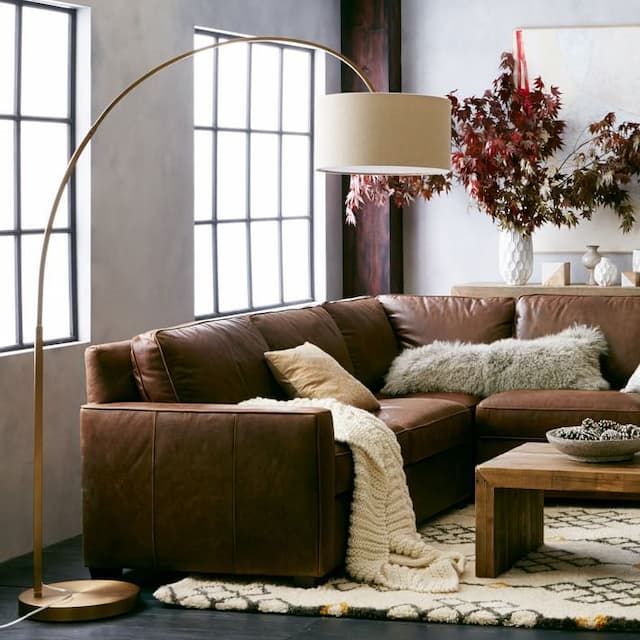 Source: pinterest.cl/westelm/
Nice lighting makes a cosy and relaxing atmosphere. In order to achieve that, you need a fancy and striking modern floor lamp. Adding this detail can enhance the mood and help you enjoy the ambience more.
A new floor lamp can add colour and personality to your living room. If you want a more notable pop of colours, you can add a pair of lamps that will illuminate a certain piece of furniture or a certain piece of art you have. There are many different models of floor lamps in different colours and made from different materials, that can make a great impact in the room.
Depending on the type of light and the shade you choose, it can have different effects. They can work as task lighting, ambient lighting or directional lighting. Narrowing down the uses of your floor lamp will enable you to decide what type of lighting you should get. Floor lights aren't just a functional element that is meant to light a dim space, but they can also enhance the aesthetic of the room, lend character to it and can be a focal point.
Wondering where can you use floor lamps? You can place them in the corners of the room or next to seating areas. Also, consider how will you use the piece. For instance, if you are going to use it for reading, you can place it next to a frequently used chair or sofa where you usually read. You can also use two lamps that look either the same or completely different. Place one next to your reading chair, and the other in some empty corner which you will use whenever you want to change the ambience and relax.
Design With Throw Pillows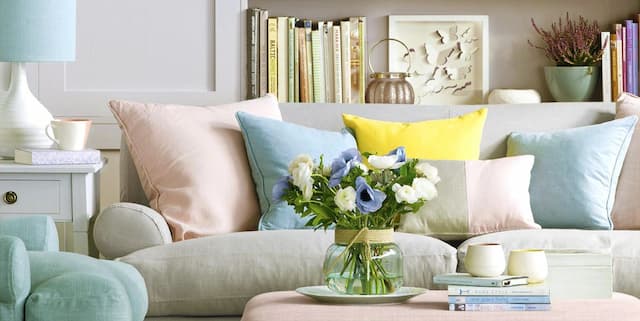 Source: Good Housekeeping
When strategically placed, pillows can easily spruce up and add life to your living space. They are simple extras that promote comfort and generate a gentle pop of colours. It would be best if you pick solids for a chair or floral sofa, and patterned pillows for a simple and solid sofa or chair. Also, seasonal pillows related to holidays always make a statement, so keep some in storage until you need to make a swap.
Throw pillows are frequently the first things people notice when they enter a space. They have the power to infuse the look of the room with more colour, style and personality. So, if you are currently rocking monochrome pillows, now consider picking some more prominent patterns for a more striking appearance. You can also play with different textures like leather, velvet, fringe, and others, to add more dimension to your design.
Update Your Walls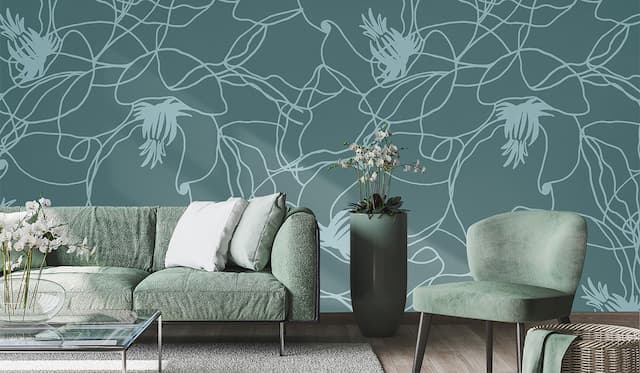 Source: Luxe Walls
The walls pack a lot of power when it comes to defining the design of a room. However, that doesn't necessarily mean that you have to repaint the whole room in order to make an impact. You can simply switch up your wall decor and that will be enough to change the feel of the space. For instance, if you have a gallery wall, consider replacing it with one large piece of statement art. Or, if you are working with a mirror, replace it with a sophisticated ledge gallery.
All in all, you always have the option to introducee a lively colour in your space by merely painting one wall with a different colour. This will certainly enhance the focus in the room, so it is the perfect option for those who don't feel like incorporating complex decorating projects. When it comes to decorating walls, you can also use wallpaper. Aside from wallpapering the whole wall, there are many other out-of-the-box ideas with wallpapers.
Update Your Coffee Table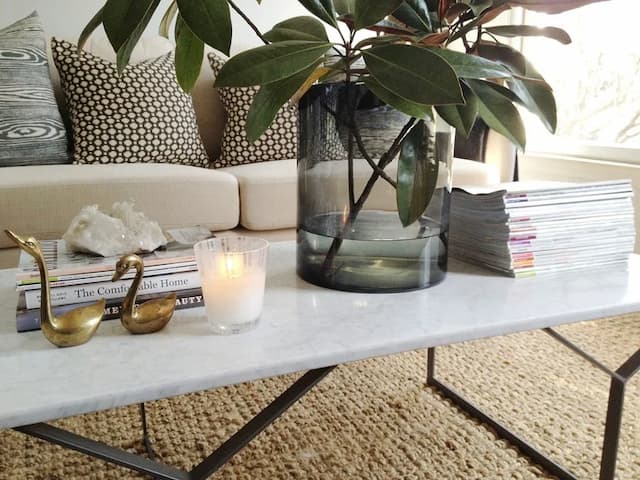 Source: TIDBITS&TWINE
The room's centrepiece is the coffee table. You can create a cohesive look in your living space by echoing colours or finishes from the table throughout other accessories. For instance, you can decorate it with ornamental candle holders gathered in a neutral serving tray, with fresh flowers, your favourite books, treasured travel mementos, and similar.
Change the Rug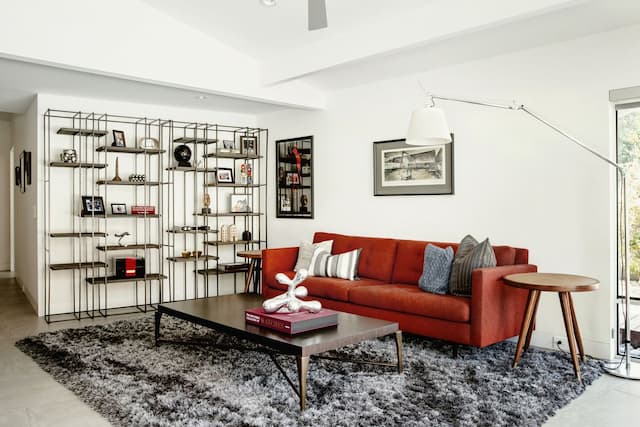 Source: Curbed
Rugs have a knack for tying a design together, therefore a bright area rug can undoubtedly incorporate style underfoot. You can add a rug where there wasn't one or just buy new ones. The beauty of this idea is that there are endless options of rugs that you can choose from. A shaggy patterned rug will add warmth and intrigue to the look of your living room, while a flat, monochrome one will bring definition.