Mini fridges or bar fridges are gaining a lot of attention lately, especially among students and urban dwellers who live alone in small apartments. The reasons for their rise in popularity are quite simple – they can be conveniently placed in many areas where a normal fridge can't fit and they're more affordable, which makes them ideal for student dorms, offices, motels, hotels, cars and compact flats.
A bar fridge can be easily relocated from one room to another, or even in your swimming pool area or backyard without any difficulty whatsoever. Because of their size, they're quite lightweight and can easily be moved by a single person. Moreover, you can place it just below your working desk at home or at the office and never have to leave the workstation to pick up a snack or a drink. There are many different types of bar fridges, all which are different in size, design, and purpose.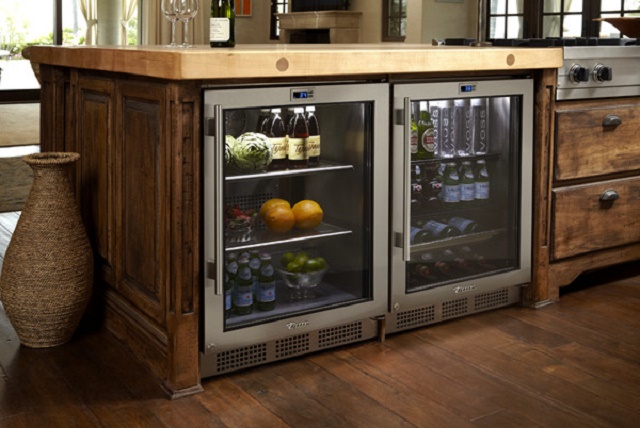 For example, there are bar fridges, like the Airflo bar fridge, that feature a combined freezer and fridge that can be free standing or go under a bench. This makes the Airflo bar fridge ideal for small apartments and accommodation rooms where a regular sized fridge and freezer would be impractical.Then, there's the Rhino bar fridge, which features two sliding doors, is ideal for commercial purposes and can be a great addition to a club, hotel or pub.
Regardless what type of bar fridge you need, there are several factors you need to consider, such as: the energy efficiency of the fridge, the temperature control range, and ultimately – the price. The price and energy efficiency usually co-relate with the size of the fridge, as larger bar fridges are pricier and spend more energy, which makes sense as they have a larger area to keep cool. However, modern bar fridges utilize advanced technologies that help reduce the amount of energy they spend, and you can look their efficiency which usually lists how much kWh they use during a 24 hour period.
The temperature control range is also something that can make or break a bar fridge. If you're storing drinks exclusively, a bar fridge that can drop the temperature to about 5°C would be sufficient. However, if you're going to store groceries and meats, then the temperature needs to be even lower. Automatic defrosting features can also come in handy, and lastly, the amount of noise the fridge makes while running is also something worth considering.