Art prints have been the focus of attention in interior decor for a long time now. They have become the most desired décor piece of the 21st century. You might be wondering what's so great about them, and we have three words for you: unique, versatile, and stylish. They can complement any interior décor style, from Scandinavian to vintage, and instantly make the space appear more appealing and modern.
What Are Art Prints and How Are They Made?
Art prints are usually a reproduction of an original work. They can be printed on various materials using a variety of printing methods. While the original painted work is one of a kind, the art print is one of many or a limited number of prints.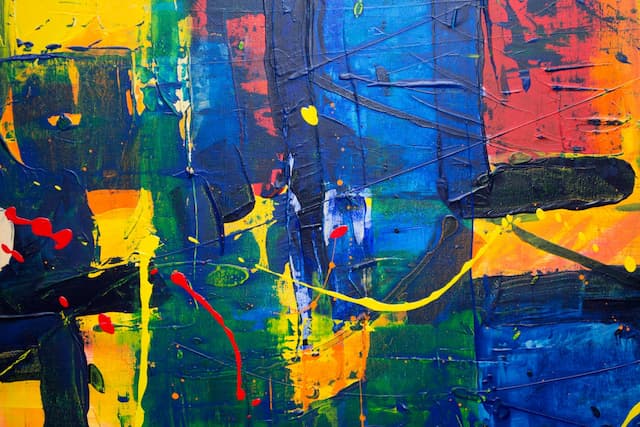 source: unsplash.com
Depending on their quality, the price of the art prints varies. They can be fine art prints that are printed onto high-quality paper which is acid-free. This ensures the longevity of the print because it won't turn yellow or become brittle after a short period of time. There are also some lower-quality paper prints that are cheaper and not as long-lasting. They're the more affordable choice if you don't want to spend more on artworks.
You can choose from matte, semi-matte, glossy, luster, watercolour, and other types of paper. They all work differently for different kinds of art. You can opt for canvas prints as well, where the artwork is printed directly onto a canvas. It can also be matte or glossy, depending on the effect that you're going for. It's a good idea to look for art prints for sale if you want high quality but you can't afford them at the moment.
Giclee printing is a popular technique when it comes to making prints. It enables the artist to make a print of the original artwork and it's often used by digital artists. The paper needs to be archival and the giclee uses large-format inkjet printers for producing detailed and durable prints.
How to Decorate Your Walls with Art Prints?
Decorating with prints is the quickest way to refresh a room. They are easily accessible and you can find an array of online art prints to choose from. Online stores give you the possibility to check out all the available prints and select the perfect art piece from the comfort of your home.
source: unsplash.com
There are several things to consider when decorating with prints, and we'll more closely discuss some of them.
Consider the Available Space for the Perfect Size
In order to choose the most suitable art piece, you need to consider the size of the space where you plan to hang it. Since prints are a great way to decorate a blank wall, they should be appropriately placed so their full potential is realised.
You don't want a small piece on a large wall because it won't have the desired effect. It'll get lost in the greatness of the wall and mix with the rest of the décor. But you don't want the opposite either. A large art print on a small wall can look obtrusive and clutter the small space even more. For this reason, you need to find a balance between too big and too small. Usually, it should be two-thirds to three-fourths of the available space. Also, the other pieces in the room should be taken into account. You should buy art prints that are larger in size if the rest of the furniture is bigger, and smaller prints if the items are smaller. In this way, you'll have a harmonious look and everything will seem like it belongs together.
You can choose to make the artwork a centrepiece in the room by placing it on a wall that naturally draws the eye when you walk into the room. That can be above the sofa, bed, or fireplace. Except for one, you can go for several smaller artworks and create a gallery of similar pieces or there are groups of prints that go together and bring more dimension to the wall.
Look Around to Choose the Right Colours
When you decorated the room, you probably chose a colour palette so you know where to look. Having two to three colours and shades makes it easier to find what you're looking for without getting distracted. You need an art print that includes some of the colours found in the rest of the design. This makes everything look pulled together and sophisticated. If there are elements that have blue or red tones, make sure that the artwork consists of those colours or has different shades of them.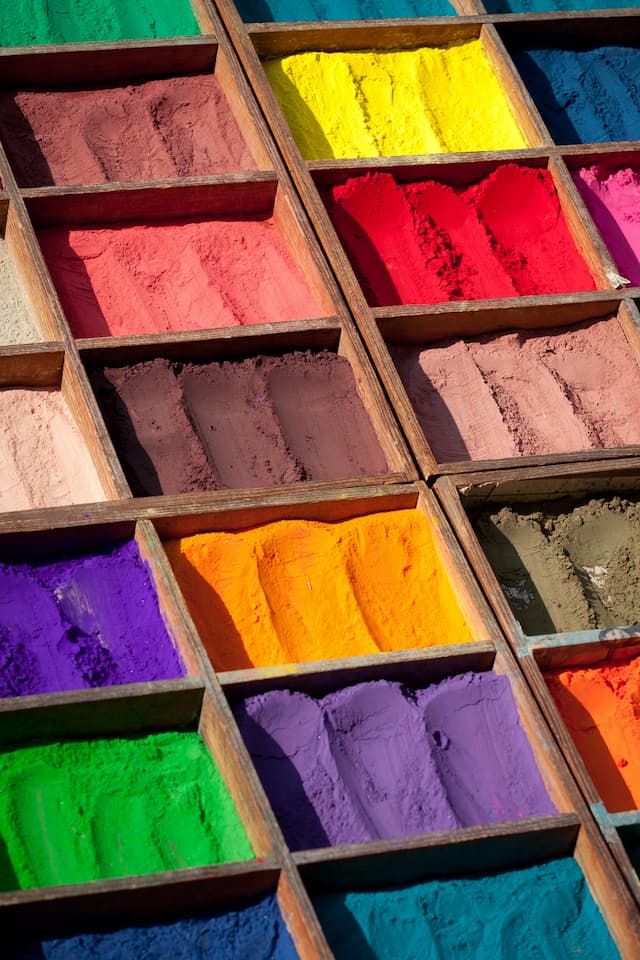 source: unsplash.com
When in doubt, black and white prints usually go well with everything and can be easily combined. You can find an online art prints store and see how they styled a certain piece. Use that as inspiration or a guideline when choosing art for your home.
Frames Have a Big Impact on the Entire Look
The right frame can further emphasise the piece and connect it with the other elements in the room. Frames protect the art from damage, and if there's glass over the piece, it's protected from dust and fingerprints as well. Framed prints have rubber bumpers that don't damage the wall and keep the art straight.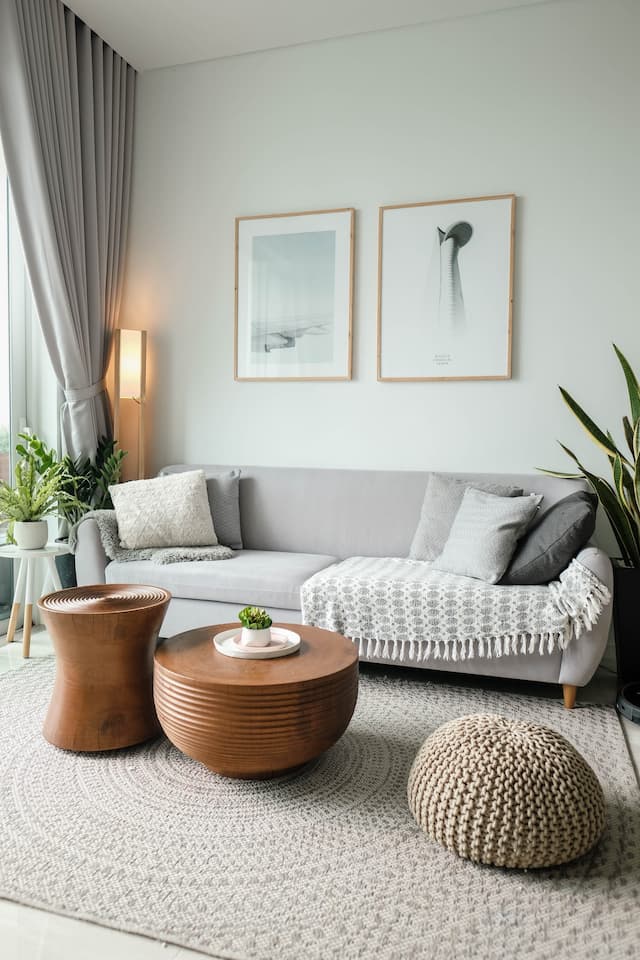 source: unsplash.com
You can choose the type of frame that you want, but if you want the focus to be on the art itself, stick to smaller and subtle ones. The main ones are black, white, and wooden frames but they can have different finishes. You can opt for a frame in colour too, if it complements the artwork and the interior design. A black frame creates a nice contrast between the wall and the art, assuming that the wall is lighter in colour, while white frames make everything look more polished. If there's wooden furniture, wooden frames would perfectly fit in.